Estimated shipment time vary. Contact store for details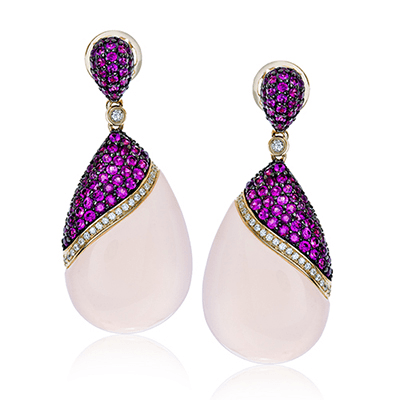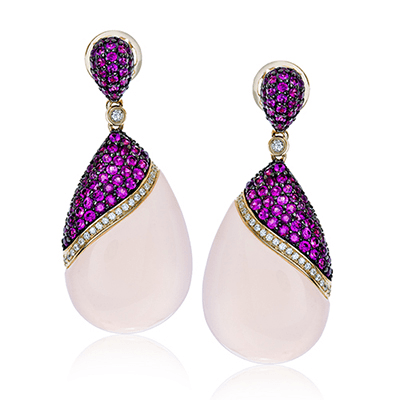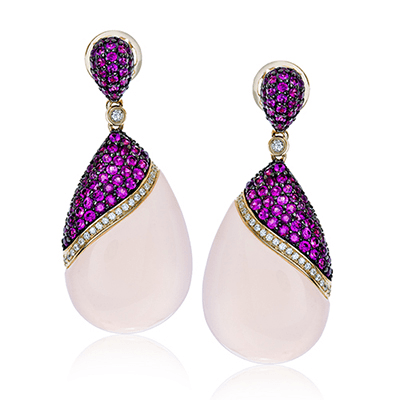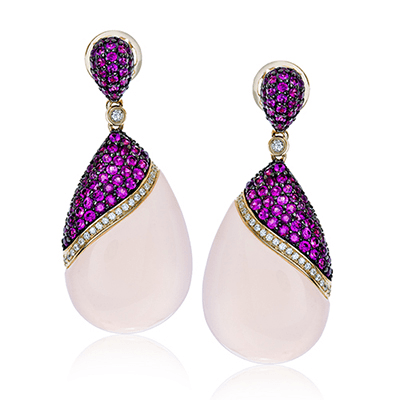 Ze570 Color Earring 14k Gold White
These statement earrings bring back some midcentury style with their complementary color scheme of the pale pink of 52.54 ctw of rose quartz and the dark vibrant pink of 2.25 ctw of pink sapphires, accented by .20 ctw of white diamonds.
Contact store for more information and availability before purchase
Contact us for availability
Some items are available for limited times during the year. Please contact us before purchase.